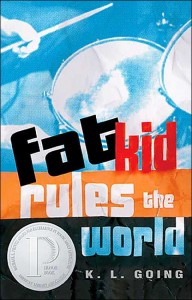 According to  KL Going's young adult novel, Fat Kid Rules the World
. Now, you can broker-power along with the title character… on the page, at least.
Watch Matthew Lillard's visit to The High Bar during which he discusses why he has chosen to direct the feature adaptation of FAT KID and why he would consider selling his own child. Then, send an email to [email protected] indicating which song the actor-auteur sings during the show and which musical it's from.
**All correct answers received by Noon, Friday, september 2nd, 2011 will be eligible to win a copy of Ms. Going's cult favorite tome or a complete collection of The Warren Report tv series on dvd.**