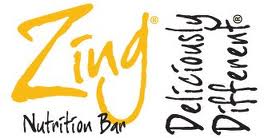 It all started innocently enough. As practicing nutritionists, we simply wanted to find a good nutrition bar that we could recommend to our patients. Something consistent with our professional training and experience.
It presents a challenge for anyone in the nutrition business: our recommendations have to taste good enough to eat because people want to, not because they have to. It can't work if they won't eat it, and they won't eat it if they don't like it. That's scientific too.We frequently recommend hummus-and-carrots, peanut-butter-and-celery or a host of similar mid-afternoon mini-meals. But these don't address convenience, portability and the on-the-go requirements of real life. Then there's the problem that not everyone likes these suggestions. Sometimes the pleasure of a tasty, satisfying snack just has to be factored in.
We looked. We looked hard. But there just weren't any convenient snacks that fit our requirements. If a bar was nutritionally balanced, it came up short on taste (often really short). If a bar tasted good, it was low in protein and fiber, or full of artificial ingredients, unhealthy fats and empty calories. We were not after a candy bar. There were plenty of those, even among the so-called "energy" bars.
So we decided to create our own nutrition bar. A real nutrition bar. Our take on the perfect snack.A bar that included everything we wanted, and excluded everything we didn't. All natural. Only food ingredients. A healthy balance—and the right types—of carbohydrates, protein and beneficial fats. No artificial sweeteners, colors or preservatives. No trans fats. No synthetic vitamins. No allergy-aggravating gluten, wheat or soy protein. And while we were at it, no corn or corn sweeteners, fast becoming another widespread allergen and metabolism wrecker.
But at the same time, and just as important, it had to taste not just good, but surprisingly good. Amazingly good. Good enough to not only eat, but enjoy.
In short, a nutrition bar that moves forward to the basics. A bar that everyone—nutritionists, healthcare professionals, parents and kids—would actually love to eat, even before thinking about nutrition. But it would have that, too, right from nutritionists.