Lighting, Gaffer
Favorite Drink: Trader Joes orange cream soda
Favorite Bar: The Blue Moon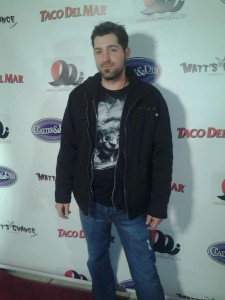 I love working in the art of lighting.
I went to a few different schools for electricity, art, audio engineering, reiki and meshed it all up together and ended up in the film world some how. Definitely love my job and what I do. In my spare time I love to take road trips with friends, try a new fancy coffee somewhere, hiking, playing guitar, going to concerts and talking philosophy with interesting people.
My favorite bar would have to be The Blue Moon in the U-district Seattle. Its the perfect dive bar with lots of old hippies and rock and roll.
My favorite drink is Trader Joes orange cream soda.