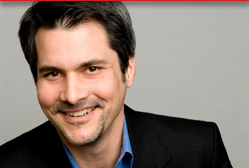 Business • Entertainment • Media
Transactional & Litigation Law
Favorite Drink: Local brewed IPA's; Jack Daniel's Presbyterian; Kraken Dark & Stormy
Favorite Bar- Seattle: King's Hardware and Hattie's Hat
Favorite Bar- LA: The Village Idiot

Gano Lemoine is an entertainment, media and business attorney with his own Los Angeles based Firm, but serving clients in Washington, Oregon and throughout the U.S. Gano also serves as General Counsel for a massive-multiplayer-online video game in development.
His entertainment law experience is combined with his degree in television and radio broadcasting, longtime experience behind still, video and film cameras, and his screenwriting efforts, resulting in a broad knowledge of the practical, legal and business aspects of screenwriting and filmmaking, and of going from script to screen to distribution.
Gano is admitted to practice law in California, Washington, Louisiana and Mississippi.
He has written two feature length screenplays, and has started multiple novels which are each progressing at a glacial pace.